Remember last week I was going around getting ready for my brother in law's wedding? Happy to say Little M made it down the aisle and back. We had some stressful moments, but we made it through the ceremony. Besides, afterwards I enjoyed the open bar and danced my worries away!
Now it's Tuesday and here at the Very Busy Blog that means it's all about kids fashion.
This week I am very excited to announced that UK swim and beach wear brand Sunuva have teamed up with Little M and I to bring you a very special giveaway. Sadly, I don't have a picture of my little guy wearing his new Skulls and Strawberry Swimshorts but trust me, they are delectable.
Really, how can you possibly resist these?
Sunuva is a UK based company started by two moms, sorry mums, who were both frustrated at the lack of stylish UV protective children's swimwear available. They felt that the few items on the market were often garish in color and unattractive. Definitely NOT a great look for holiday snaps! 

So they began a  journey and set out on a mission to create a swimwear and beachwear line which was not only super stylish and cool but also kept their kids safe in the sun. They wanted to encompass a boho style which they both love and at the same time creating a quality product with a particular function. So began Sunuva. 

In the US they are sold at Lemonade in New York and 98% Angel in Malibu as well as selling last seasons stock through Gilt. In the UK they are at Harrod's and Fenwicks as well as independent boutiques. However, they sell and ship worldwide via their site.
They have a lovely range of boys and girls swimwear and beach accessories including hats, bags, totes, and a few cover ups and sundresses for us moms!
Win ONE piece of swimwear of your choice!
So this week, everyone who links up with Trendy Toddler and has our badge on their post or links back to us will be automatically entered (you get TWO entries) to win ONE piece of swimwear from Sunuva (either a swimsuit, bikini, rash vest or a pair of shorts) of their choice as long it is in stock and available.
They ship worldwide but are not responsible for any extra customs charges that may be added on. Please note, if you are participating in Trendy Toddler by linking up, you DO NOT need to enter on Rafflecopter. Just LIKE Sunuva on Facebook.

I am opening this contest up to others not linking up, but they must enter via Rafflecopter. Winner will be announced next Tuesday.

The link up rules
1. Display our badge on your post or blog and link back to us. I ask that you please do this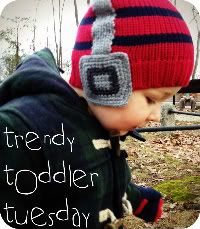 Grab the button,
show your style and link to us!
2. Don't be shy, tweet me to let me know you have linked up so I can RT @verybusymama
3. Please comment after you leave your link 
4. Visit other blogs and remember link is open through Saturday
5. I will share your post on Facebook and tweet them throughout the week
For those NOT participating in Trendy Toddler, but want to enter to win please enter via Rafflecopter below.
a Rafflecopter giveaway

<a href="http://rafl.es/enable-js">You need javascript enabled to see this giveaway</a>. Thank you and goooooood luck!